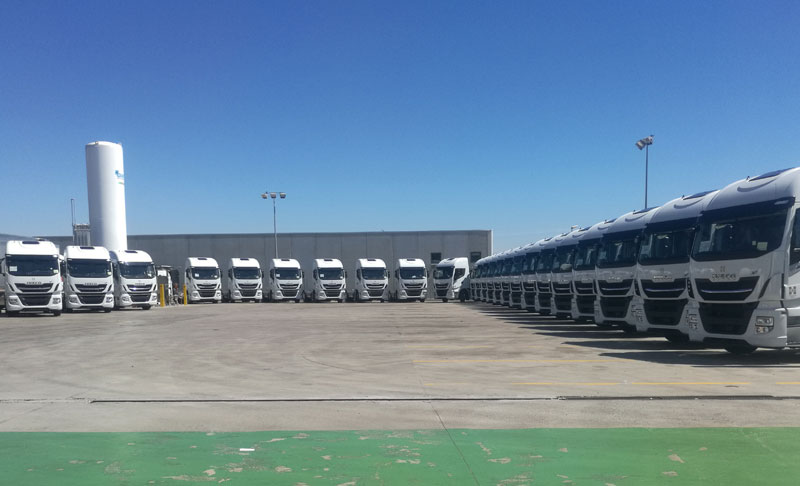 HAM Group has acquired 25 new tractors, continuing with our commitment to the use of natural gas in road transport, as a clean and safe fuel, which allows us to take care of the environment, with a reduction of the polluting emissions of our fleet, reducing nitrous oxides (NOx) by 60%, PM particles by 99% and carbon dioxide (CO2) by 95%, which will allow for better air quality.
Our commitment to reduce the greenhouse effect began 20 years ago, when we were the first company in Europe to bet on LNG, with the purchase, in the United States, of 10 tractors powered by liquefied natural gas. Our effort has been recognized with several mentions within the sector and recently Gasnam, the Iberian Association that encourages the use of natural gas in land and sea mobility, recognized our work with the "Environmental Entrepreneurship Award".
Thanks to the incorporation of these 25 new tractors, HAM puts at the disposal of its drivers a vehicle that will allow them to work in a comfortable and safe environment, where the 71db is not exceeded and that has a system that alerts them in case of lowering their level of attention. This will allow them to carry out their work in optimal conditions, guaranteeing, as always, the maximum quality of the services we offer our clients.
In the coming months, HAM Group will continue to expand and renew its fleet of vehicles powered by LNG, continuing with our highest level of demand and respecting the environment.